SUBMIT MUSIC
Community
Mix CD's
- Shop
Un Released Music
- Riddim
- Capleton
- Twin of Twin
- Spice & fender
RSS Feeds Bookings
Contact

MIXCD 20010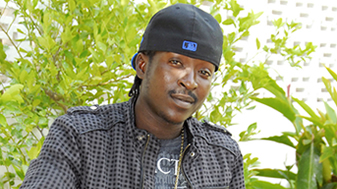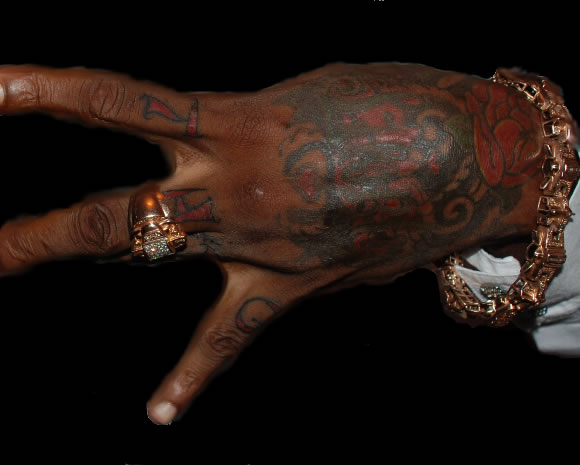 The Waterford police in St Catherine are still awaiting a formal report after the house of entertainer Blak Ryno's father was shot up February 17th 2010. It was revealed that about 1:30 p.m. gunmen walked up to the house which is located on Cascade Road. They brandished guns and fired on the house, no one was at home when the incident occurred. The police awaits a report on the matter to start a formal investigation in the matter," an investigator told THE WEEKEND STAR. angered by the incident Ryno, whose real name is Romaine Anderson, on Thursday came out publicly with the announcement that he was leaving the Vybz Kartel lead Portmore Empire. Ryno had been a member of the Empire since 2007. The deejay had contacted THE WEEKEND STAR to state that he was was longer in the crew. Following yesterday's shooting incident, Kartel was quoted in a release from his publicist, Raine Martin, as saying that he was angered by the incident. condemn today's (Thursday) shooting in Waterford, and I condemn any attack made on Blak Ryno," Kartel is quoted as saying. "Regardless of what transpires between the Portmore Empire and Blak Ryno, whether or not he is a part of the Empire, I will not tolerate any acts of violence against him. Anybody who does anything to Ryno has to answer to me."


Fast-rising Hawaii-based recording artiste J Boog was recently in Jamaica working on a sizzling hot reggae collaboration alongside roots singer, Richie Spice at Big Yard Studio in Kingston.
With the guidance of Morgan Heritage member Gramps and veteran singer/songwriter Yami Bolo, both Boog and Spice joined forces musically to create the still untitled single which according to Boog was inspired after he visited a certain garrison community. During my stay I got a chance to go out by Trench Town, there I saw the struggle of the people and that moti-vated me to do a song. "Our music in Hawaii is pretty similar to reggae music, in fact we call it island music or island reggae, so since I began singing I've always dreamed of coming to Jamaica to experience the local culture." Looking to make his mark in the international mainstream, J Boog is confident the world will soon hear his calling. "I am a high-energy artiste, I make good music and put my blood, sweat and tears into every record. Island artistes haven't been getting the recognition we deserve but we not going to stop pushing." Backed by Washhouse Music Inc the label responsible for his success to date, J Boog is looking to dominate in 2010. THE WEEKEND STAR.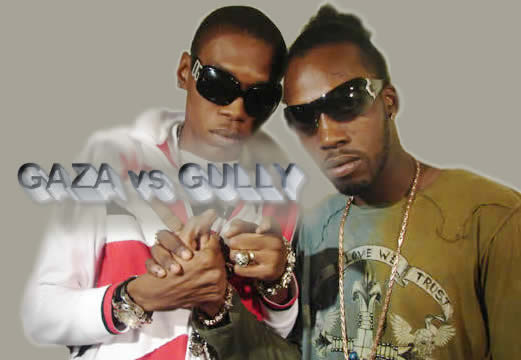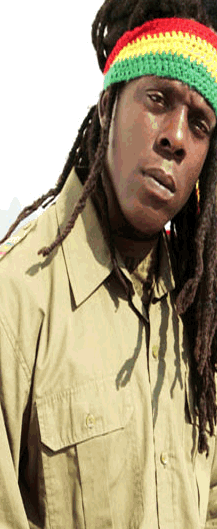 Portmore Empire head Vybz Kartel has described his former protégé, Blak Ryno, as a confused individual after his recent departure from the crew. Speaking to THE WEEKEND STAR yesterday, Kartel discussed his reaction to Ryno's abrupt departure from the Portmore Empire on Wednesday, of which he has been a member since January 2007.
Kartel said: "Ryno is, in my analysis, a confused individual going through some sort of post-adolescence trauma, where in his pursuit to find himself is getting his priorities mixed up and as a result, is making decisions in a subconscious, bewildered state of mind." The deejay further said that: "Portmore Empire and Gaza will continue to grow from strength to strength merely because I am Gaza." According to Kartel, persons can look out for his newest member Gaza Slim and his protégé Popcaan. The Portmore Empire started in 2007 after Kartel's departure from the Alliance in 2006. The Empire have consisted of members such as Popcaan, Singa Blinga, Dosa Medicine, Lisa Hype, Shawn Storm, Gaza Indu, Sheba, Jah Vinci among others. Blak Ryno was an original member of the Portmore Empire and was seemingly one of the closest to Kartel, often citing him as a major influence and called him 'daddy' on numerous occasions. Ryno is the third deejay to have departed the Empire recently, the first being Lisa Hype, now called Lisa Hyper. Hyper was dismissed from the Empire late last year shortly after a compromising picture of the deejay began circulating on the Internet. In January newcomer to the Empire, Gaza Kim - now known as Kym, willingly left the Empire after an incident which took place in the 'Big Yard' community off Mannings Hill Road. Kym was severely beaten on what sources say were orders by Kartel. Kartel later denied any involvement.
Some days when I feel like di pressure is on, I keep on praying, hoping some day I'll make it, yes, am gonna smile again. Some days when I feel like di pressure is on I keep on praying, hoping some day I'll make it, yes, am gonna smile again." (Chorus from Some Days) In 1993, two years after embarking on a professional music career, Glenton Foreman enjoyed considerable success, under the watchful eye of dancehall star Ninja Man.The man from St Thomas known in the entertainment circles as Ninja Ford, scored his first hit with the single Overboard. different path Well, I was always interested in music, and I played around with it a bit. I got serious with the craft in 1991, two years later, I made the impact on the dancehall industry," Foreman told THE WEEKEND STAR. Before his venture into music however, Foreman, was involved in an entirely different path.
"(Laughs). Well before music thing really tek off still, I was a fisherman, but I wanted to pursue my first love which is really music," he said. His voice, similiar to that of Ninja Man earned him the moniker Ninja Ford, a friendship was formed which saw them being touted as father and son, the duo would do a few collaborations, among them, The Return in 1993 produced by Henry Junjo Lawes. Ford, known for his hardcore lyrics, maintained a presence up until the late nineties when he disappeared into the shadows and remained there for quite some time. Last year, however, Ford made a resurgence with his popular and very catchy single Some Days for Dameon Gayle of Warrior Music Production. The song he says is a story about the revival of his career.
"Right now I feel very proud to know that after so long, I found a song that is gaining popularity constantly and the feedback so far has been tremendous. Now everywhere I go, people keep telling me that the song is going hard, it has truly been an encouraging experience," Ford said. Riding on the success of his return single, and the influence of the fans in general, Foreman, is looking to change the type of lyrics as well as his 'gangsta' image. "Right now my career will take on a different look. Then I was known for the gangster lyrics and the badman image, I will be more focused on positive music now as I have been encouraged to trod that road by the fans and people around me presently," he said. "Next up, I am making preparations to do a video for my next single Regulation and a collaboration with Wasp called Right Stuff."
Gangs are typically thought of as groups of tough-talking, gun-slinging individuals. However, one gang that has reportedly developed in the downtown Kingston area, has taken to terrorising its victims through music. Talk of the new gang has been on the lips of everyone in the downtown area and The WEEKEND STAR has learnt that the members, often turn their stinging and threatening lyrics into action. According to police sources, the gang, which is called 'Gazanine' and was only recently created, is based in the Tower Street and West Street areas of the city. It is alleged that the group produces several songs laced with lewd and threatening lyrics which they distribute around town. The songs, it is alleged, also issue threats to named persons, as well as ghastly descriptions of the acts which will be meted out to specific individuals. young people One resident of the affected area, told THE WEEKEND STAR that the songs have already sparked an altercation between members of the group and another man, however, things are at ease, for now. "Yeah, one little thing did gwaan bout the place wid a man and the youth dem bout a song weh dem do a dis the man bout him mada" said the resident.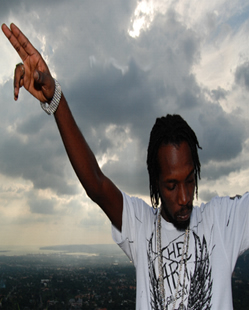 The police also indicated their awareness of the incident, but said that matter was settled.
The gang's music which seems to be the new trend on the streets is in the ears of most young people in the downtown area. The WEEKEND STAR had the opportunity to listen the songs which depict the lifestyle of a street thug. Common lines in the songs include 'gunshot and copper to di face' of a named individual. The police claim that the Gazanine which is led by an adult, has teenage members between the ages of 17 to 19 years old, since the gang recruits only young persons. Similar information was given to the WEEKEND STAR by residents within the area. Residents also complained about the gang being a plague upon them, however, most persons remained tight-lipped about this statement. This claim was confirmed by the police, who indicated that they have received some reports about the gang being a menace to the community.